MASKS + MORE
"HI KIDS...IF YOU LIKE ANY OF THE DINOSAUR MASKS JUST
CLICK IMAGE / SAVE / PRINT OUT / COLOR / GLUE TO OAKTAG / CUT / ATTACH STRING."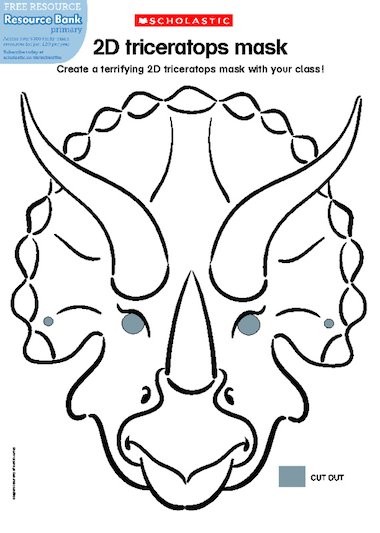 DINOSAUR INSTRUCTIONAL ONLINE VIDEOS
http://

pbskids.org

/dinosaurtrain/videos/index.html
http://videos.

howstuffworks.com

/animals/dinosaurs-videos.htm
http://

dsc.discovery.com

/dinosaurs/
http://

dsc.discovery.com

/dinosaurs/dinosaur-videos/dinosaur-videos.html
http://www.
sheppardsoftware.com
/
(Type in word DINOSAUR in

SEARCH BAR

)
C

O

L

O

R

P

A

G

E

S
SAVE / PRINT / DECORATE for Stick/Finger Puppets or Diorama
DINOSAUR FACTS / GAMES / MOVIES
http://pbskids.org/dinosaurtrain/
http://www.kidsdinos.com/
http://www.sheppardsoftware.com/scienceforkids/dinosaurs/index.htm
SITE FOR DINOSAUR LINKS
http://www.kathimitchell.com/dinosaur.html
FACTS / COLORING SHEETS / GAMES
http://www.kids-dinosaurs.com/
FACTS / WORD SEARCH
http://www.sciencekids.co.nz/dinosaurs.html
12 DINOSAURS EVERY CHILD SHOULD KNOW
http://dinosaurs.about.com/od/dinosaurbasics/tp/12bestdinos.htm
DINOSAUR PICTURES / FACTS
http://easyweb.easynet.co.uk/~skafi/
Dinosaur Roar!
Dinosaur roar, dinosaur squeak,
dinosaur fierce, dinosaur meek.
Dinosaur fast, dinosaur slow,
dinosaur above, dinosaur below.
Dinosaur weak, dinosaur strong,
dinosaur short or very, very long.
Dinosaur fat, dinosaur tiny,
dinosaur clean, dinosaur slimy.
Dinosaur sweet, dinosaur grumpy,
dinosaur spiky, dinosaur lumpy.
Allsorts of dinosaurs eating up their lunch,
gobble, gobble, nibble, nibble, munch, munch, scrunch!
GOOD JOB!